Bus to Moc Bai Border
The Thái Dương Limousine Transport from Ho Chi Minh city, airport to Moc Bai border, BaVet border (Cambodia side) for your run visa renewal by private car, taxi, van rental from Ho Chi Minh.
Time 09:00am and 14:30pm Return 13:30pm &  17:30pm
Free pickup up 2pax at Distrist 1
Office : 302 Cong Hoa , Tan Binh
The distance from Ho Chi Minh city, airport to Moc Bai border is 129 km and 2h30 away to drive by car, van, taxi.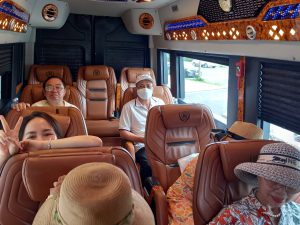 Our driver is very professional for this private transfer to Moc Bai border from Ho Chi Minh Vietnam for your Visa extension service because he has understood the right location at the custom official for your visa extension service and supports you process the visa renewal in 30 – 45 minutes.
The shuttle bus is very cheap, budget and easy for all international travelers who will come to Cambodia but it is not available for your expected transfers service as pick up at the hotel and drop off at your same location on the tour.
How to get the Visa at Moc Bai border? It is so easy and simple to get it, the Visa fee is from 45$ to 60$ (includes visa, picture 3×4, service and stamp fee).
Transfers from Ho Chi Minh airport, Saigon airport to Moc Bai border is the same way to Cu Chi tunnel and Cao Dai temple is also nearer from Ho Chi Minh, Saigon airport center is about 30 minutes.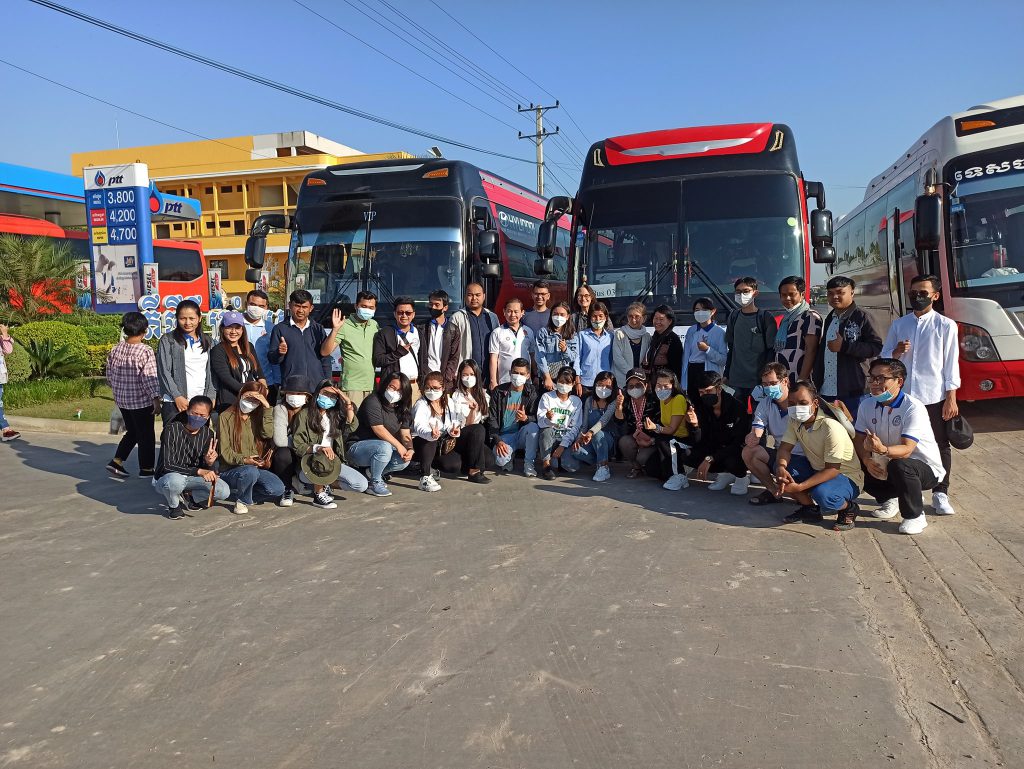 Nowadays, there are a lot of tourists rent a car transfer to Cambodia from Ho Chi Minh for the Visa renewal service instead of required for the Visa agent service is very expensive now in Ho Chi Minh.Bus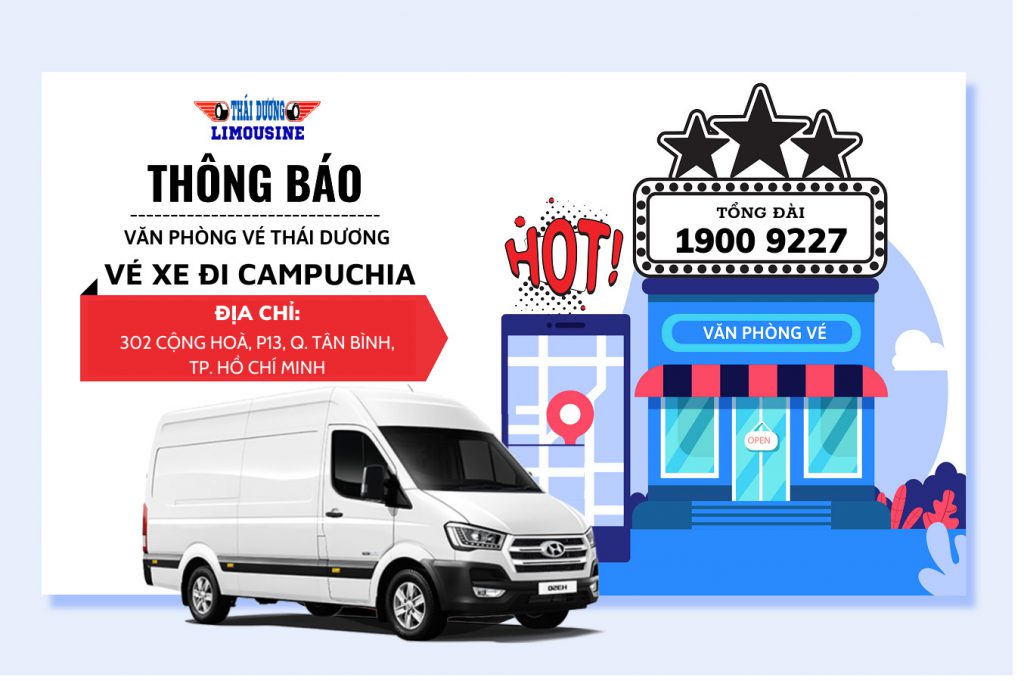 Only Thai Duong Limousine Bus company offers this private car transfer from Ho Chi Minh city to Cambodia by car and van with a budget, good service and experience driving so far.
Moc Bai ground border is a popular border in Expats community for doing Visa run. Moc Bai is very closed to Ho chi minh city, only 2-3 hrs traveling, so the whole trip only takes you 5-6 hrs.
A lot of Bus route to Moc Bai, with reasonable price and easy to catch, but if you don't like seating in a bus with others, and sometimes the local buses are not in good condition and crowded, you can check out Thái Dương Limousine Private car trip to Moc Bai.
Package Bus To Moc Bai Border included:
Visa letter to Moc Bai – xin visa Mộc Bài 
Vietnam Stamp fee
Cambodia Visa fee
Fast-track at border ( Thai Duong Limousine staff will do everything at the border, you only need to sit in the car)
Professional-English speaking driver
Transportation to Moc Bai and back (Private car 4-7 seats)
Pick-up and return at your address
Limouine Thai Duong Bus to Moc Bai Border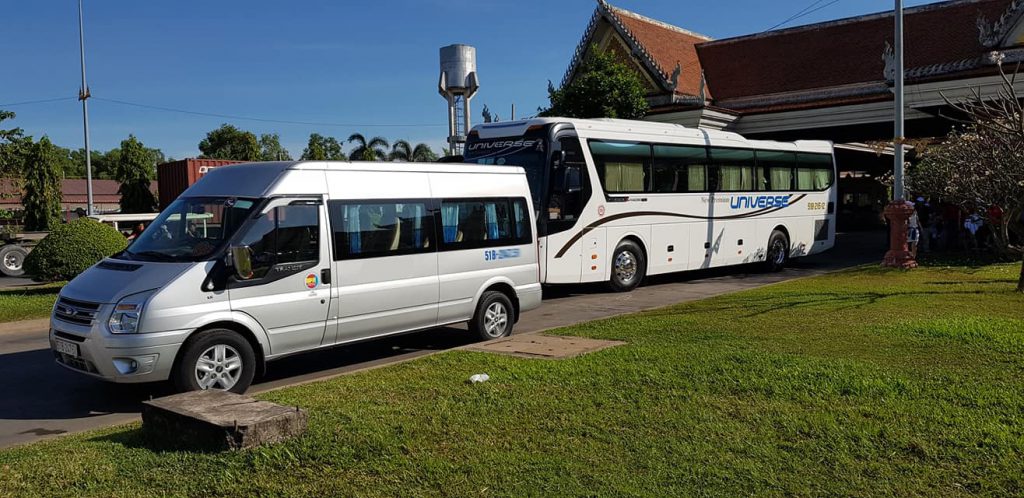 Business-Tourist visa/ 3 months/ Single entry/ Multiple entries: USD220 ~ 350 ( Thai Duong Limousine package fee) for Bus to Moc Bai Border
*Please check with Công Ty Du Lịch Thái Dương for exact price, depend on type of visa and different nationalities the price will be cheaper or higher.